Hi,
I just got myself a nice oldschool Kona Stinky Five from GB. It has got an orange/copper and green frame, which I haven't seen anywhere so far.
If I google it only those red/yellow/green rasta frames come up, so I have no idea what I really bought.
Maybe it is an edition for europe only?
I'd like to get as much information regarding as possible the bike and (stock) parts.
Frame No. is H8E01***; it is the leftmost bike in the picture below. Sorry for the poor quality, don't have a good cam around.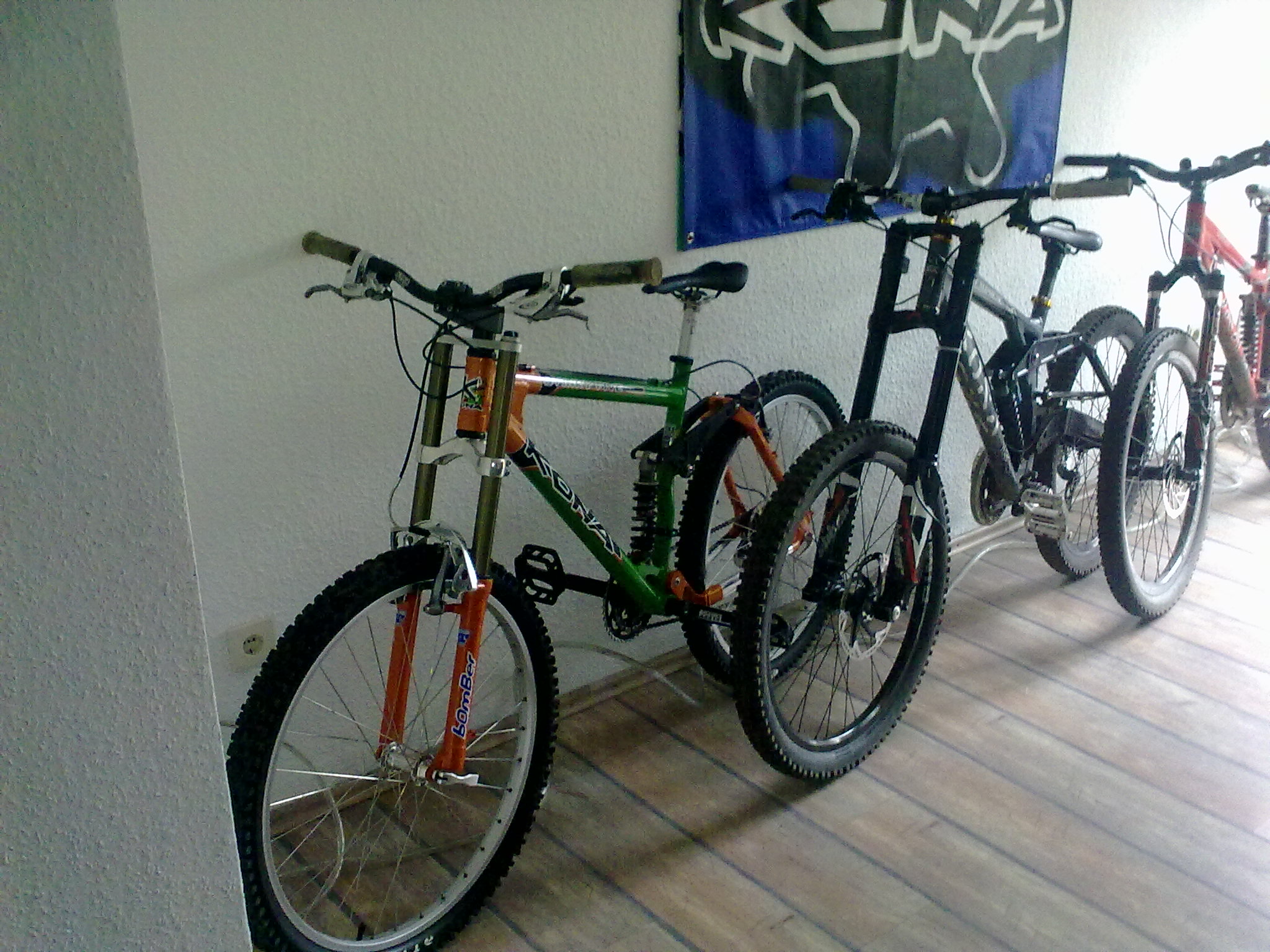 Regards,
Vaku